About Us
Tradition as a guarantee of quality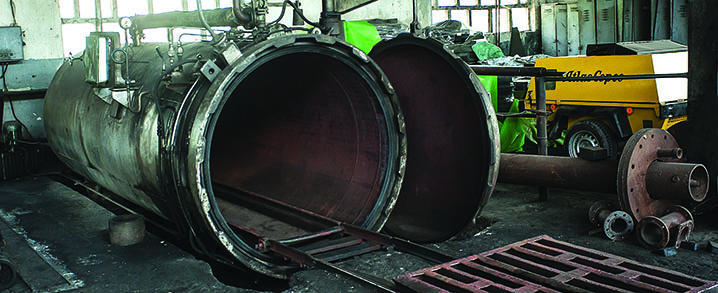 Fagum Novi was established on 2nd February 2011 as a family business seated in Karakaj,
municipality of Zvornik, Bosnia and Herzegovina.
The basic activity of Fagum Novi covers production of rubber products. This production
program represents continuation of the activities that were the basic activity of AD Fagum
Zvornik which was founded as a workshop back in 1963.
The workshop production was based on manual production of rubber products, mainly for the
requirements of copper, lead and zinc mines and sea and river ports in the domestic as well as in
the international market (Libya, Algeria, Egypt). The demand for Fagum production program,
unique in the region and broader, increased and the company started to pay special attention to
modernization. The company switched to mechanical production which resulted in multiple
increase in production satisfying market requirements for quantity as well as for a high level
quality.
In the process of transformation of business entities in the former Yugoslavia, Fagum became an
integral part of the Mining and Smelting Combine Bor. It continued to modernize introducing its
own innovations. Following newly developed circumstances, the company transformed into a
variety of business forms – from workshop to the joint-stock company.
As a consequence of the events in the nineties of the last century, Fagum continued to operate
independently, with the same production program, until the beginning of 2011 when, due to the
known reasons, its operation was hampered preventing it from fulfillment of its liabilities and
forcing it to lease its immovables (buildings) as well as movables (machines and equipment) to
Fagum Novi which successfully continued production of the Fagum program.
In 2015 Fagum Novi bought the property of the Fagum Joint-Stock Company using it for further
production of the already developed production program with significant improvements of the
work processes and serious intentions to expand it with new products. The existing facilities of
the company were immediately adapted while documents for building new ones have been
prepared.
The company is particularly engaged in choosing new technological equipment which should
fully satisfy the contemporary requirements of business partners.
In the aim of expanding production program and providing new technological equipment, Fagum
Novi has deployed leading technologies which are applied by the renowned rubber product
manufacturers.
Reaching of the above mentioned goals will result in employment of new staff which will
considerably contribute to better rating of the company.
The planned goals are to be achieved within one year from providing the documents related to
them.
In addition to its production program, Fagum Novi is ready to include in its work process
cooperation with European business entities interested in its production and in other services in
Bosnia and Herzegovina.
The purpose of making the above data public is providing interested parties with closer
information on Fagum Novi, its production program and intentions for expansion which include
building new facilities and purchasing new equipment.
Fagum Novi for mining industry
Fagum Novi deals with abrasion and corrosion protection of surfaces by elastomers for nonferrous metal and nonmetal mines and flotations.
This includes manufacture of components made of rubber and in rubber-metal combination for abrasion and corrosion protection of machines, devices and equipment in mines, flotations and separations, viz:
rubber linings for flotation mills,
rotating and stationary rubber components of flotating subaeration machinery and attrition machinery,
rotating and stationary rubber components of horizontal and vertical pumps for hydro mixture transportation,
rubberized replaceable components of hydrocyclones for classification and concentration of hydro mixtures,
rubberizing of valves for hydro mixture transportation systems,
rubberized reinforced pipes with steel flanges for hydro mixture transportation,
protection with rubber-metal plates of bin discharge points and other other surfaces exposed to intensive abrasion,
manufacture of rubber grids and sieves.
Fagum Novi for shipping industry
Fagum Novi deals with elastic protection of harbours and floating crafts. This includes manufacture of  components made of rubber and in rubber-metal combination, such as:
harbour and ship rubber bumpers for absorption of kinetic energy in the ship harbouring stage,
ring, cylindrical, semi-cylindrical and trapezoid rubber bumpers,
rubber feneders of ring, cylindrical, prismatic (open and closed type) shape, and hand cylindrical fenders for floating crafts,
rubberizing of bearings for shafts of marine propellers,
special rubber bumpers at customers' request.